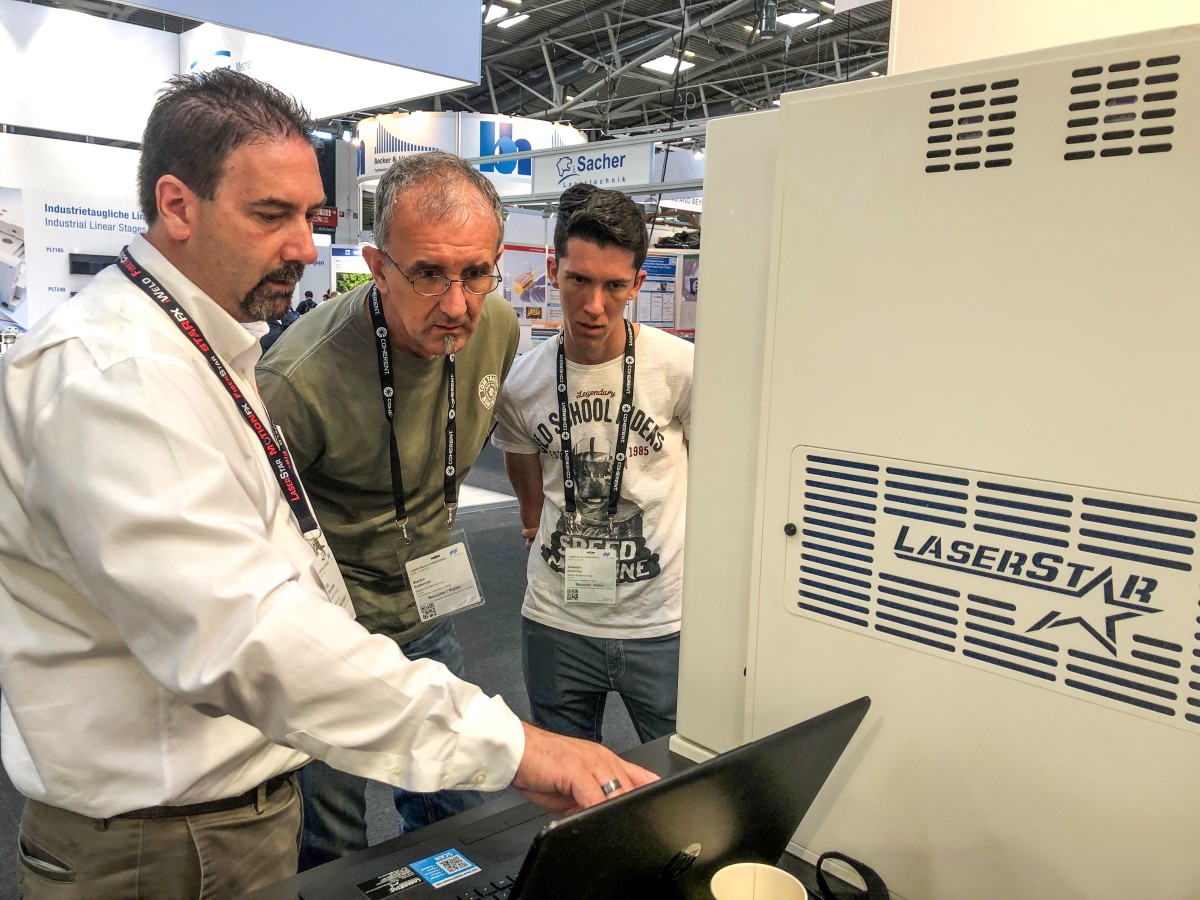 Have you ever found the perfect setting on your laser, but you just don't know how you got there? Have you ever reverted to your torch because you just didn't feel comfortable enough in your welding skills to do the job? Even those of us who've been using laser welders for years have something to gain from training whether that's a new technique or just an insight from a more skilled technician.

And, if you're new to laser welding, there's no better learning tool at your disposal than working with a trainer who not only shares the information you need, but demonstrates the techniques and can answer questions you may have.
Quick Links
What You Need to Know to Use a Laser System


First and foremost, one of the most important lessons anyone needs, prior to using a laser welder or laser marker/engraver, is to understand safety protocols. Wearing protective eyewear is a must and, depending on the location of your machine, controlling who has access is also essential.

Beyond safety precautions, it's important to understand that all laser systems work similarly but there will be some differences depending on the type of laser product. For example, on some laser welding applications, you may get significantly better results with gas. Your instructor will demonstrate results, recommended settings, and tips on getting correct gas.

Essentially, you'll need to know the ins and outs of the machine you're working with, be it a laser welder or laser marker/laser engraver. At LaserStar, our lasers come with many presets that give you a head start and make your work easier. Our laser training graduates are proficient in utilizing those settings..

You'll want to have a good understanding of the materials you're working with. Some materials respond differently when being worked and understanding those responses is vital to producing the quality work you want.

You'll want to have knowledge about the end product and what aspects of the laser process will have an impact on that product. You'll also want to understand how changes to settings and technique can ultimately improve the outcomes.
Who Can Benefit from Laser Training?


It's probably pretty easy to imagine someone new to using a laser welder or laser engraver/laser marker needs training, but good training goes well beyond the basics. Similarly, good training goes beyond questions and answers in a forum or even YouTube videos, though those are often a great starting point.

Consider the questions asked up top. Small adjustments can make a big difference and sometimes you'll strike success but not remember how you got there. Laser training can help you learn how to adjust settings as well as provide you with tips and techniques to make the most out of your laser product investment.
Top Benefits of Laser Training


One of the biggest benefits to laser training is learning your laser equipment from experts. In addition to learning about your laser equipment from top to bottom and understanding how to work and maintain it, you'll also get to :
Learn new and innovative laser application concepts
Gain a solid foundation of fundamental skill sets
Realize revenue from your laser system from the start
Attend lessons tailored to your needs, your equipment, your goals
Experience real world examples
Work through real world challenges
Learn to troubleshoot common issues
Access to seasoned and experienced professionals with decades of knowledge
Join ongoing support and resources to keep growing and refining your skills
In short, the value of training is that it really helps you maximize your investment. Whether you're new to laser welding, laser engraving/laser marking, or laser cutting or you've been at it for a few years, LaserStar's team of professionals has a wealth of knowledge that can benefit you, your team, and your business.

If you're ready to talk about how LaserStar equipment can improve your product, services, and business, reach out to our team today to learn more about our products and training opportunities.